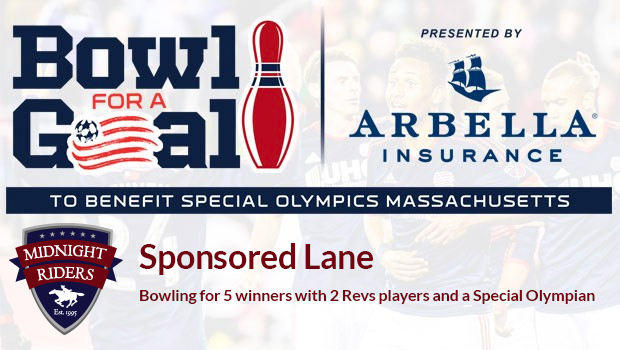 The Midnight Riders are sponsoring a lane in the Revs "Bowl for a Goal" event, and we are offering you a chance to bowl with us, 2 Revs, and a MA Special Olympian.
The winner will be picked at random and notified by email Wed, July 15th at 10am.
All money raised is going to the MA Special Olympics.