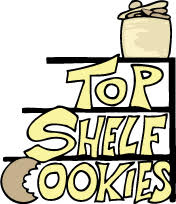 Use the form below to enter the first ever Midnight Riders Cookie Bake-Off, presented by our Partner, Top Shelf Cookies!
The Cookie Bake-Off will take place during the pre-game tailgate for Revs vs Chicago on June 13th. The contest will take place in the Midnight Riders parking lot area. (Parking in this lot is open to official supporters group members only, but we encourage non-members to park close and walk over. All are welcome.)
There will be two winners of this bake off. The first will be chosen by everyone voting in the lot, and will win a $25 Top Shelf Gift Certificate. The other winner will be chosen by Top Shelf Cookies owner, Heather Yunger and will get to collaborate with her on a Midnight Riders cookie to be made by Top Shelf Cookies!