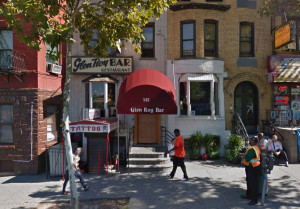 If you are heading down with us to The Bronx to watch on the Revs take on NYCFC, this post is for you.
We will be meeting pre-game at:
Glenroy Tavern
145 E 149th St
Bronx, NY 10451
They open at 1pm. The bus is scheduled to arrive here around 2:30pm.
This bar is CASH ONLY. So please plan accordingly. We will be marching from here directly to Yankee Stadium, so please have everything you need when you arrive here.