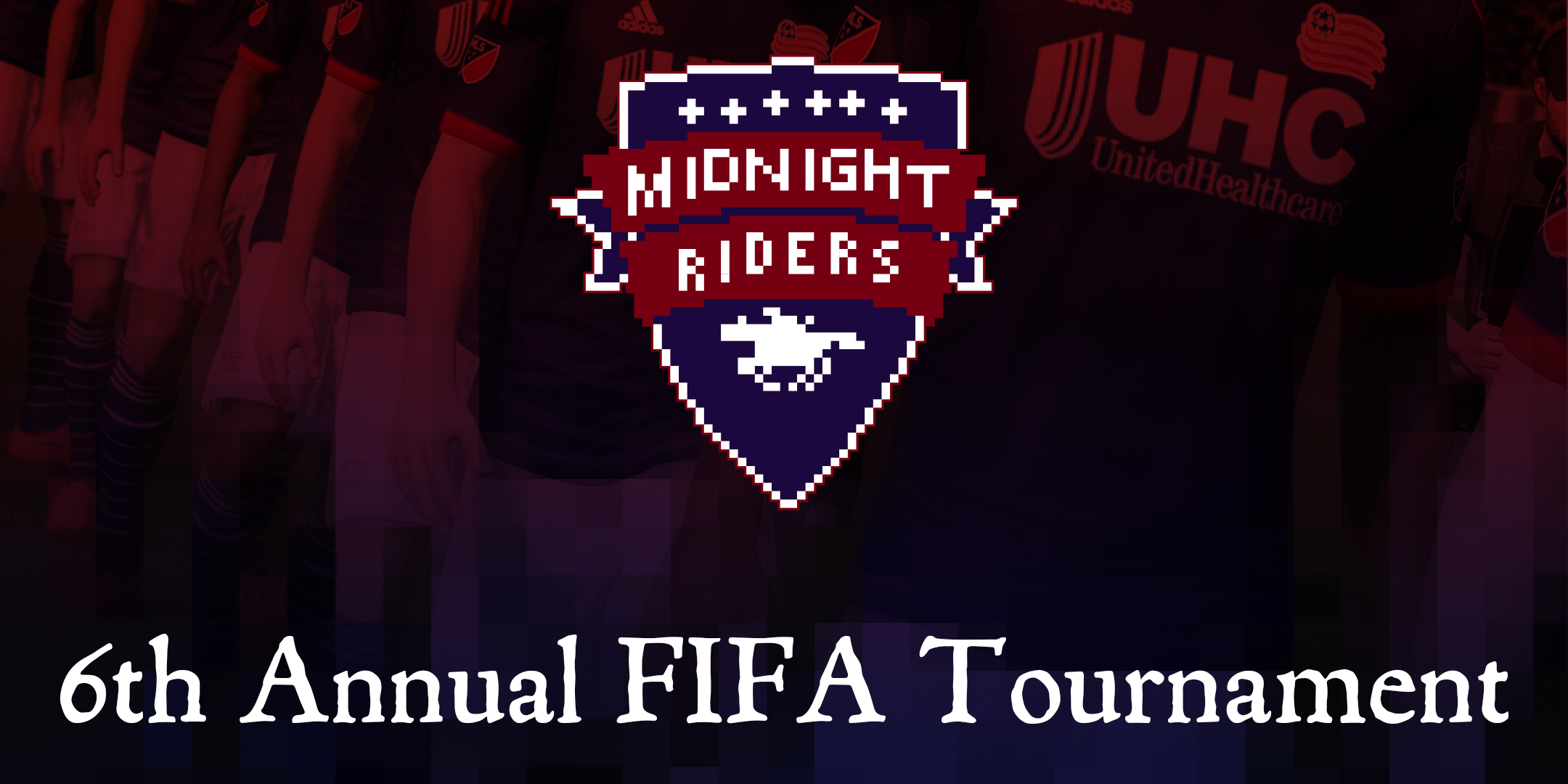 The FIFA tournament is back for it's 6th year! All proceeds will once again be going to Think Taylor. One change for this year is we will be having the tournament at Elephant & Castle.
The tournament will be a 32 participant, single elimination format.
We will be conducting a poll of all participants for rules for the opening round. In year's past we have done rules such as "No 5 star teams" and "MLS teams only". Have an idea for the first round? Tweet us at @midnightriders!
There will be prizes for top finishers, and of course a trophy (and bragging rights!) for the winner.
The console for the tournament is to be determined. It will either be PS4, XBox One, or a combination of both.
There will be free food provided by The Midnight Riders for all participants and spectators.
This event is open to ALL AGES! (18 and under with parent supervision).